James Crossley is an Amsterdam based human currently strategising the future of active mobility with BYCS, alongside other creative projects and voluntary work.


Cycling from Holland to Hungary and publishing a journal of research collected along the way.
A big wet emotional tissue for the people of Glasgow to blow their feelings on.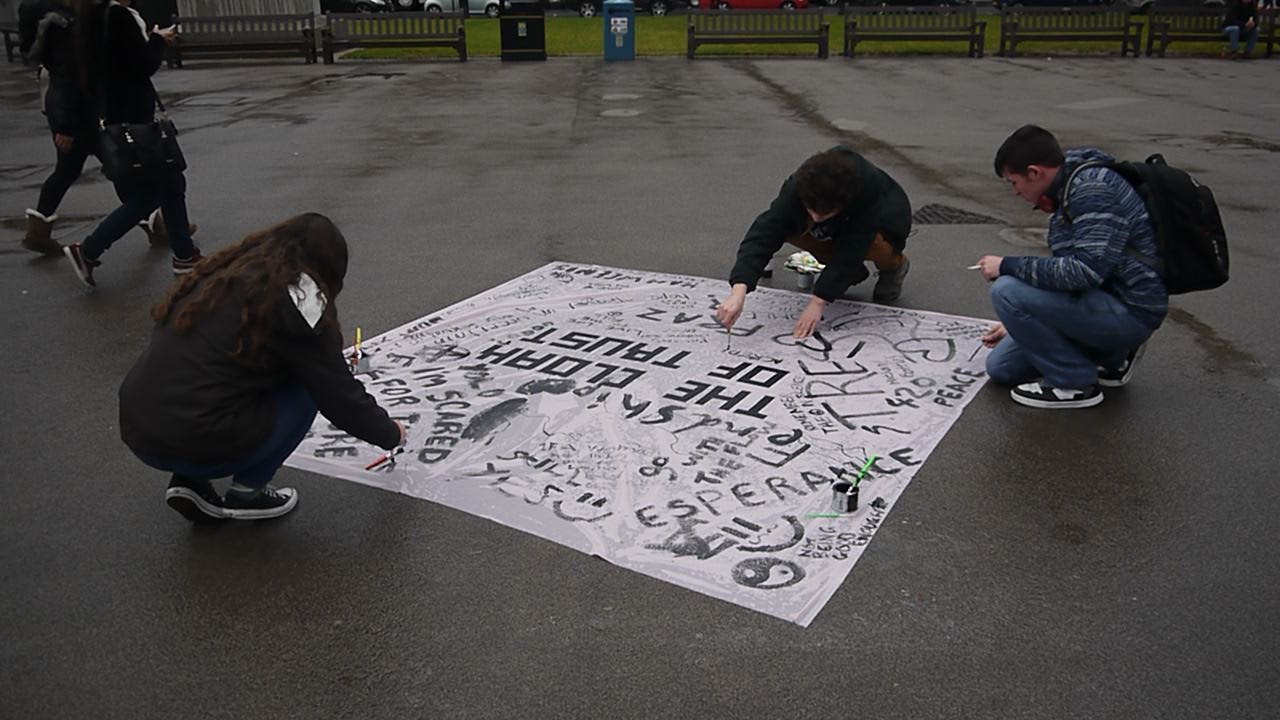 A proposal for a short film series to shed light on democratic creative spaces in Amsterdam.
24 hours of hedonistic celebration in the Western Cape needed an unexpected identity and wayfinding system.

Designing an identity system and collaborating on a mural for a community workshop.
A short film about few words that can weigh heavy when they pop up in your notifications.

Under Armour overran Berlin and I helped Art Direct it.
Bottle label designs for a charity auction against fascism.
A pratically impractical product invention for the rambling cyclist.


Being frustrated with media bias and making an art project about it.
Direction and design for Edinburgh College of Art's graduate catalogue.

Advertising the unadvertisable (and pissing people off for a good cause).
All content © James Crossley unless otherwise stated.