James Crossley
Amsterdam based Art Director

Cycling from Holland to Hungary and publishing a journal with the research collected along the way.
A big wet emotional tissue for the people of Glasgow to blow their feelings on.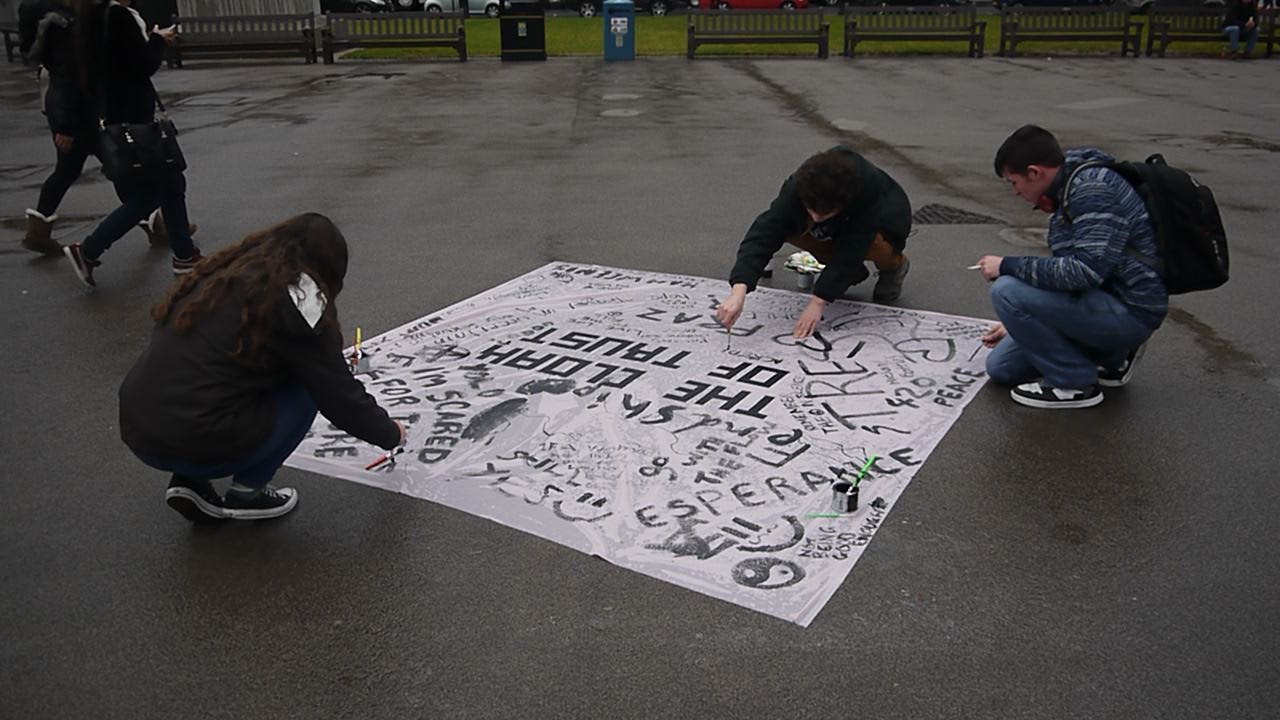 Painting a community art project and designing a makerspace identity system.
A film about few words that can weigh heavy when they pop up in your notifications.

Under Armour overran Berlin and I helped art direct them.
Founding a collaborative creative studio wiv sum mates.

Envisioning a miracle product for better sex for future humans.
Bottle label designs for a charity auction against fascism.

A pratically impractical product invention for the rambling cyclist.
Adopting the title of 'Editor' for a biannual emerging arts publication.

Getting frustrated with media bias and making an art project about it.
Direction and design for Edinburgh College of Art's graduate catalogue.

Advertising the unadvertisable (pissing people off for a good cause).
Really zoomed in screenshots I've collected and gave a url.