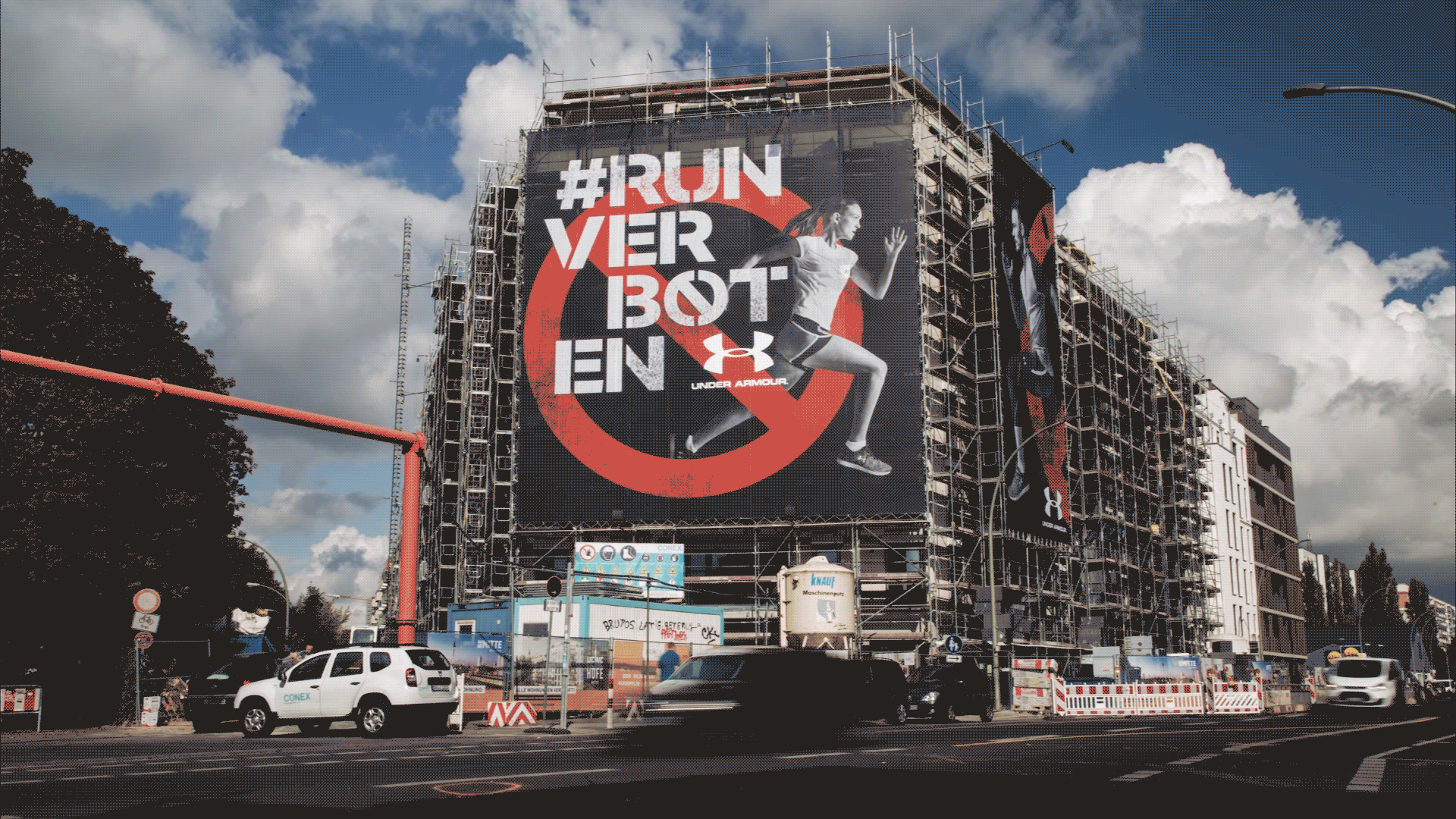 Under Armour wanted to make the running market in Germany their own, but they didn't have any market share or awareness. Adidas are the major players, sponsoring the Berlin Marathon, which is where we stepped in. The brand campaign took over sections of Adidas' marathon and encouraged Berlin runners to break convention and Run Verboten.

I worked as Junior Art Director and Designer on the look and feel of the campaign, developing a visual treatment, custom typeface and directing the runners photoshoot. This becameout of home, fly posters and social posts.

All content © James Crossley unless otherwise stated.