The Forge is a community makerspace that wasn't getting the recognition it deserved.

To boost its profile in the area I created a new identity system to roll out across their physical and digital platforms, as well as a mural for the space.

The identity is based on the stencil font Pack'in, which I then de-constructed multifunctional glyph system to resemble a pallet of tools.
The F was adapted to resemble a hammer, and the rest of the glyphs are used in a modular way through all delivered mediums.

This is set alongside GT Haptik, a typeface designed to be read blindfolded. Fitting for a generator run metal box.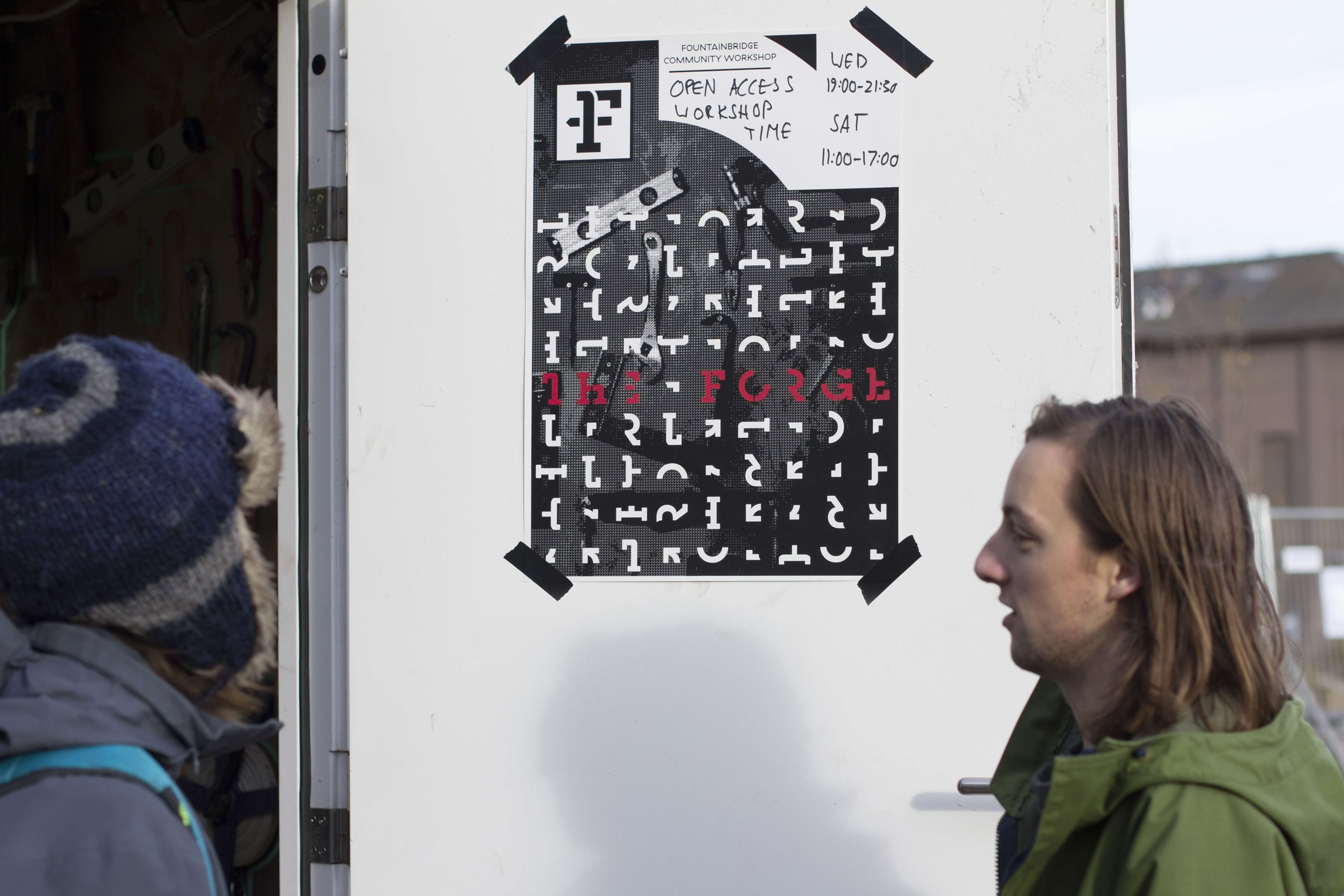 The posters are made to be edited by hand with use of blank space made up of the glyph segments. This was to ensure that the volunteers running The Forge to are able to adapt posters for any event at short notice.
The final element to raise the profile of the space was a mural. This was a collaboration that I art directed between several illustrators, Fife community college and The Forge comittee. The public focus of this meant that not only did it improve the space but also got people that would benefit from the space working to improve it.