James Crossley is an Amsterdam based human currently strategising the future of active mobility with BYCS, alongside other creative projects and voluntary work.

Broedplaatsen Portraits —

Amsterdam's Broedplaatsen are the city's hidden creative powerhouse, but they don't get the attention the deserve.

This project intended to create a short documentaty series that told the story of these spaces through the creative humans that operate within them.

In partnership with Urban Resort it would have created portraits of these people, and raised the profile of the spaces with a digital campaign throughout the city.
*Images as reference only
Boy/Girl/Nb Frond —

Going through a breakup? Looking for new connection? Emotions got you confused? Is a pet too much commitment?

You need a plant based life partner. A companion that will stick with you though the worst of times and the best of times.

This project takes the qualities people are looking for in a relationship, and turns them into a bespoke handmade pot and carefully selected palm or fern to keep you company.

Currently in production in collaboration with artist Molly Kempner.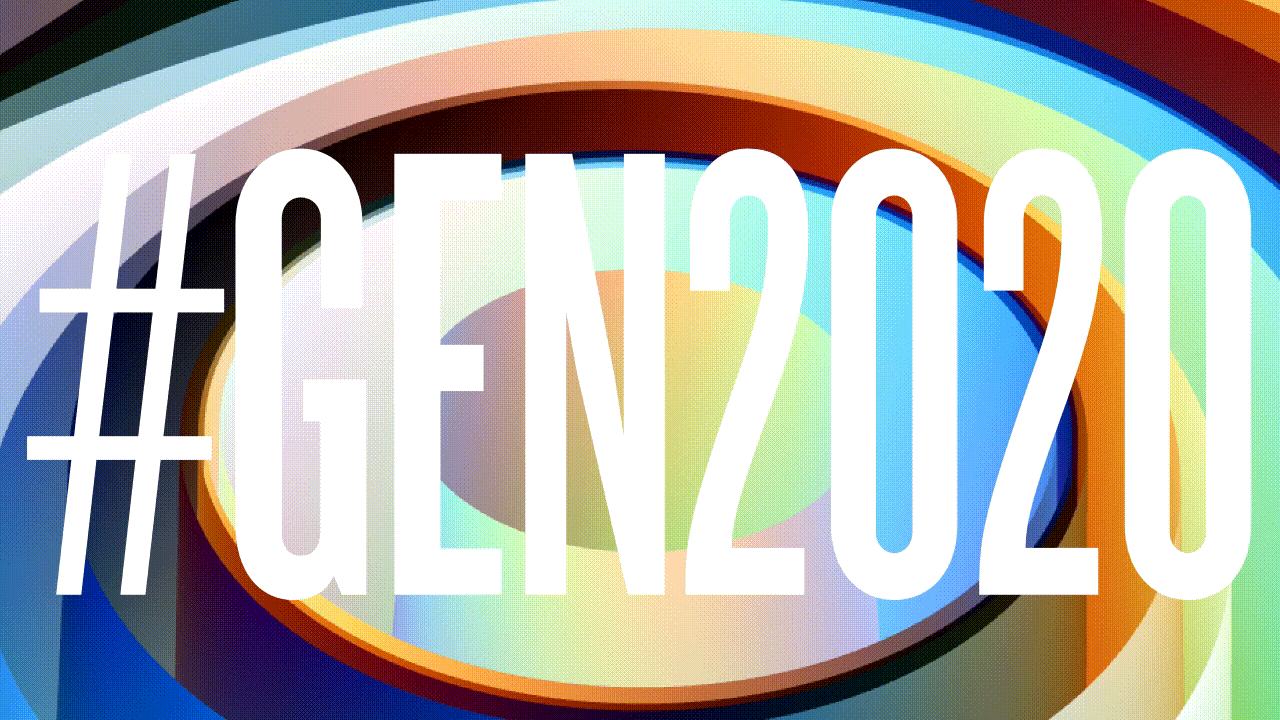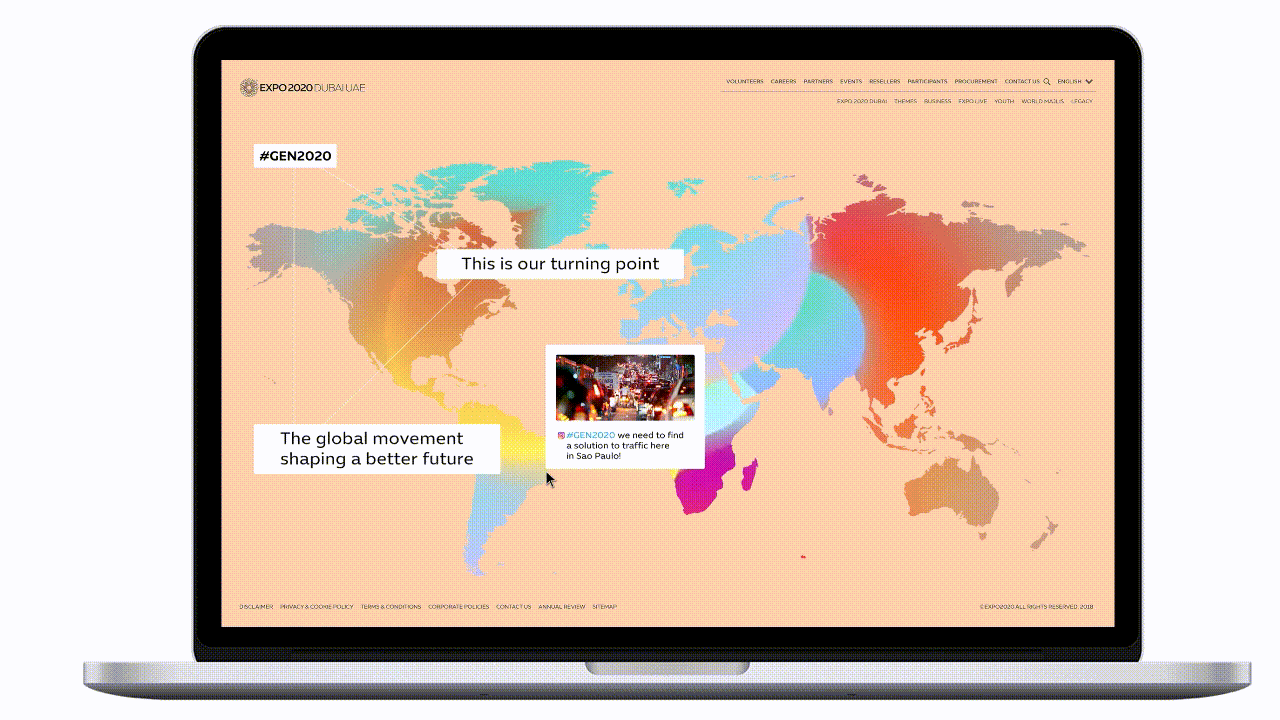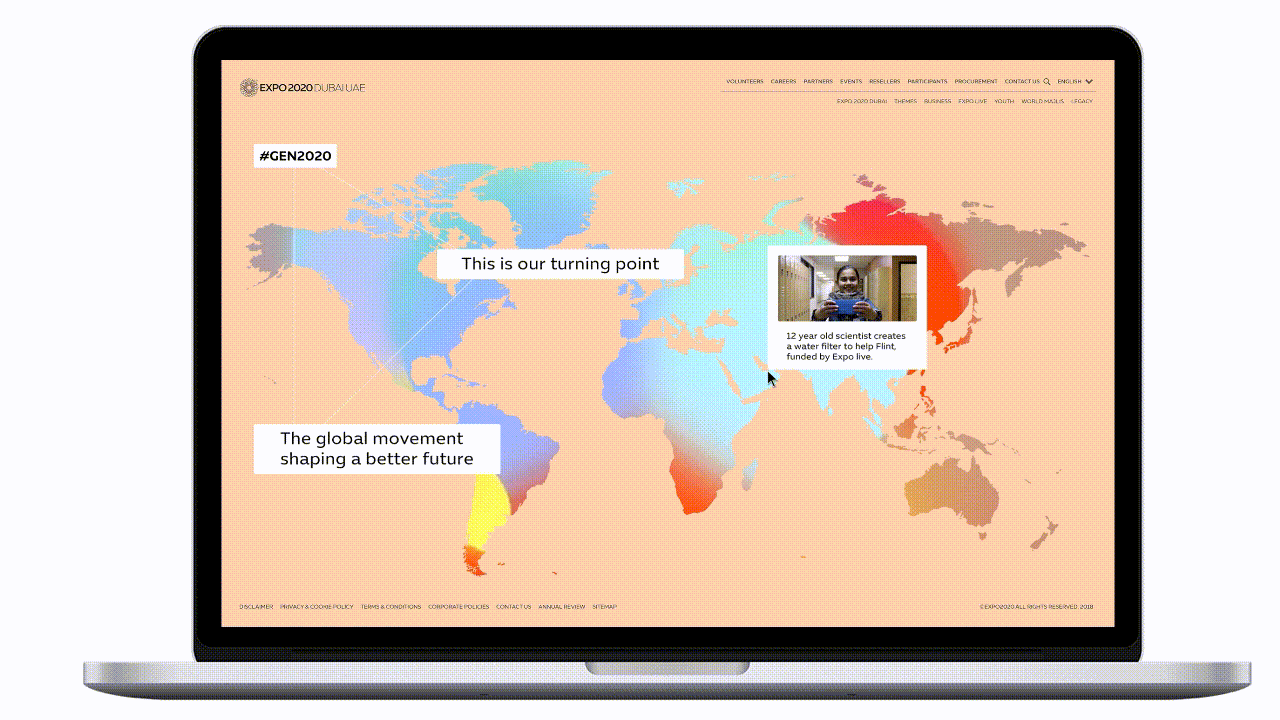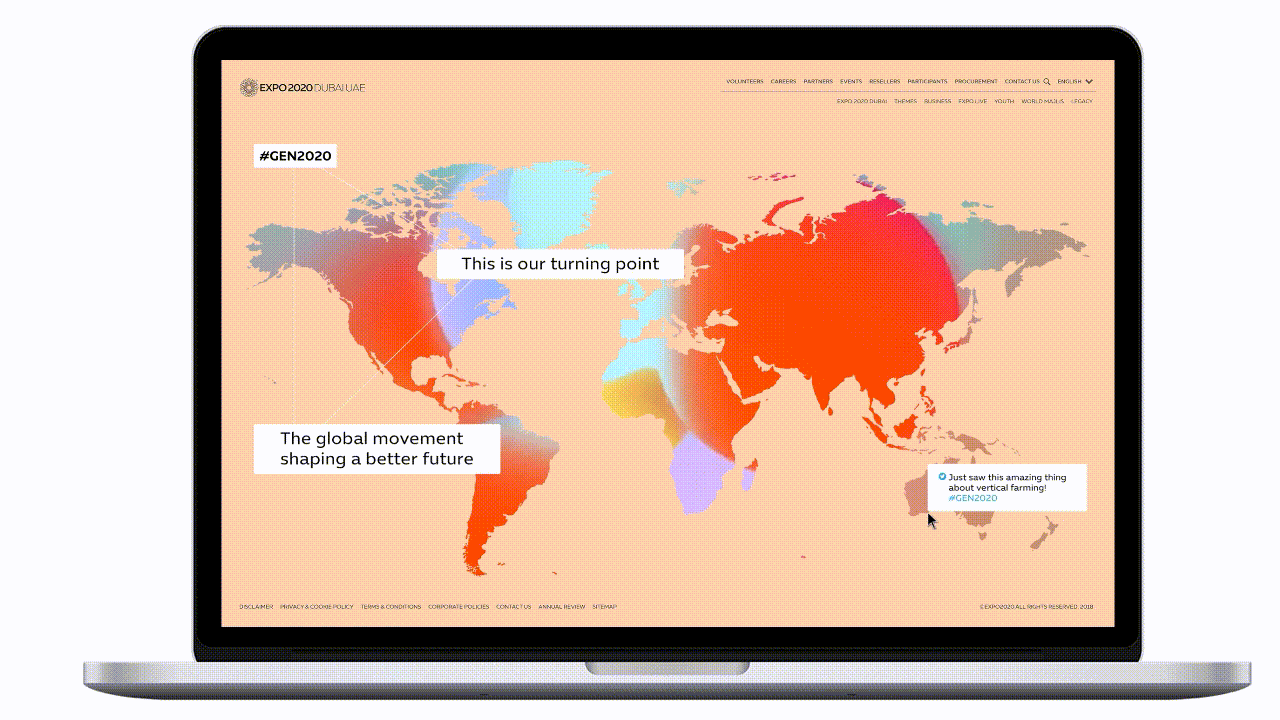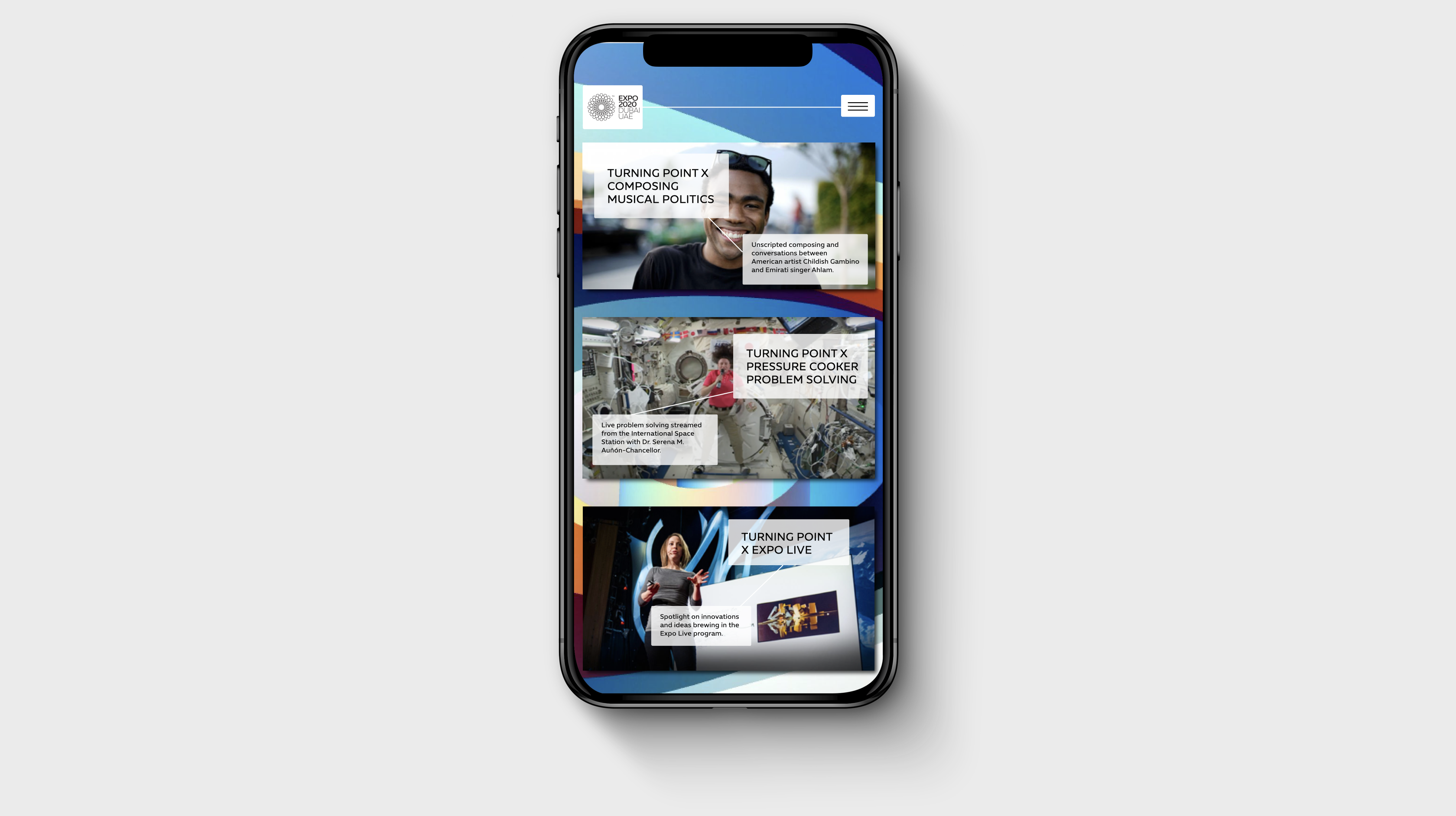 Expo 2020 —

While freelancing at Nomads we pitched for the Dubai 2020 World Expo. We didn't win but the platform was pretty cool.

Our concept was the idea that this Expo could be the worlds "Turning Point". By creating the most connected expo ever this would be the start of a movement—#GEN2020. It could democratise what is usually reserved for the globe trotting elite who have enough free time to stand in line for three hours to see an inherrently nationalistic exhibition.

We projected the campaign onto many many digital and physical touch points, all brought together with a live identity that tracked the online noise around the event to generate a realtime heatmap of global energy. It would have been built by Zach Lieberman (reference graphics use here) and would have been awesome.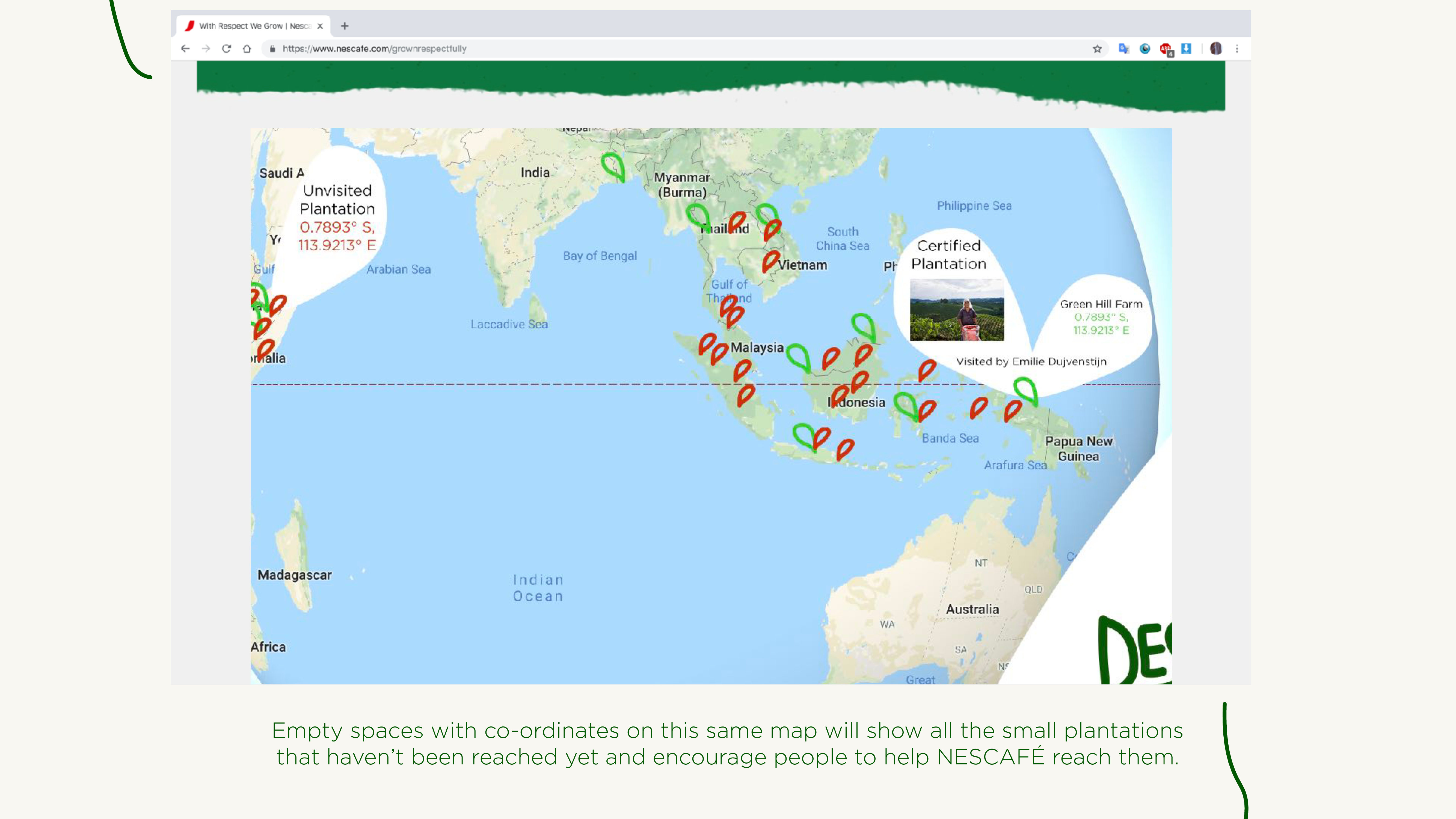 Nescafé —

Nescafé is far from perfect, with very little in the way of traceable sustainability or ethical standards. This is down to them being massive and having thousands of hard to reach suppliers (and also bloodthirsty profiteering obviously).

This campaign turned that weakness into something a little more honest.

Click through to view the deck.
Authentic Sex Serum —

You're on a night out, everything's going well with the guy/gal you've been chatting to. A couple of little smooches, a bit of hip contact on the dance-floor. This could lead to a very productive evening.

BUT.

You've got work tomorrow—not had an STI test in months—last time you couldn't get it going down there—and they live 3 bus rides away.

Bollocks.

Introducing Authentic Sex Serum.
Apply for a kit, send back your sample and receive your unique Serum. Each dose contains your unique mix of sexual hormones and endorphins so that not only is this an intimate experience, it's the most intimate possible experience.
Swap Serums with your partner and prepare for something very real. And not just any sex, the best sex, better than you would ever actually be capable of.

This is the new authentic experience.
The Adventure Cloak —

I went on a spur of the moment cycle trip with zero equipment and spent most of my time trying to find things in my bag and worrying about where I would sleep.

To improve this experience I created the Cycle Adventure Cloak—A practically impractical product invention for the rambling cyclist.

On the outside is appears to be merely a stylish waterproof poncho. Undo the front however and you're treated to a plethora of velcro pockets, forming a modular storage system for infinite organisation. The final transformation sees the lower hem untied to roll out into a tent sheet that forms a basic shelter. You would have throught that camoflage print would be better, but I know I would be less suspicious of a blue farm tarp flapping about in a field than some commando shit.

I never got beyond the prototype stage but a year later a team of RCA students made this as a solution to the Syrian refugee crisis. Take that as you wish.

Adventure golf —

Golf is for wankers. This is not a true statement but I'd argue that it holds true in many people's minds.

Which got me thinking—why? There's lots of sports with posh origins that have been democratised. Is the issue with golf the fact that you need to be a member of a likely expensive and snobby course at which to play it? Municipal courses exist, but not everywhere. Also frisbee isn't a solution. Don't argue.

THE solution, is Golfienteering.

A new sport for the people, in the 21st century.

It consists of one hole, with a maps co-ordinate for the tee (start point) and for the hole (end point). These could be defined by anyone, in any location. Urban, mountains, desert, you name it. And the course between the two is up to you. Perhaps we could have gps enabled balls, or at least biodegradable soft ones that don't take out other humans or squirrels during flight.

It's going to be a golfing revolution.
Get yer 11 iron ready.

(discliamer—I know nothing about golf)
City Sculptures —

Rich countries (looking at you Northern Europe) sometimes don't know what to do with their money, and so for some reason decide to spend it on sculptures for automotive infrastrcture.

Admiring these seemingly contextless, often ugly monuments on intersections and by the side of motorways made me wonder whether the artistic process could by bypassed (pun intended) with an even more soulless process.

With Anna Goense, we created a .processing script that takes the essential statistics of a place (population, GDP, area) and assign them visual properties such shape, size, colour.

Voila. Algorithmic motorway art.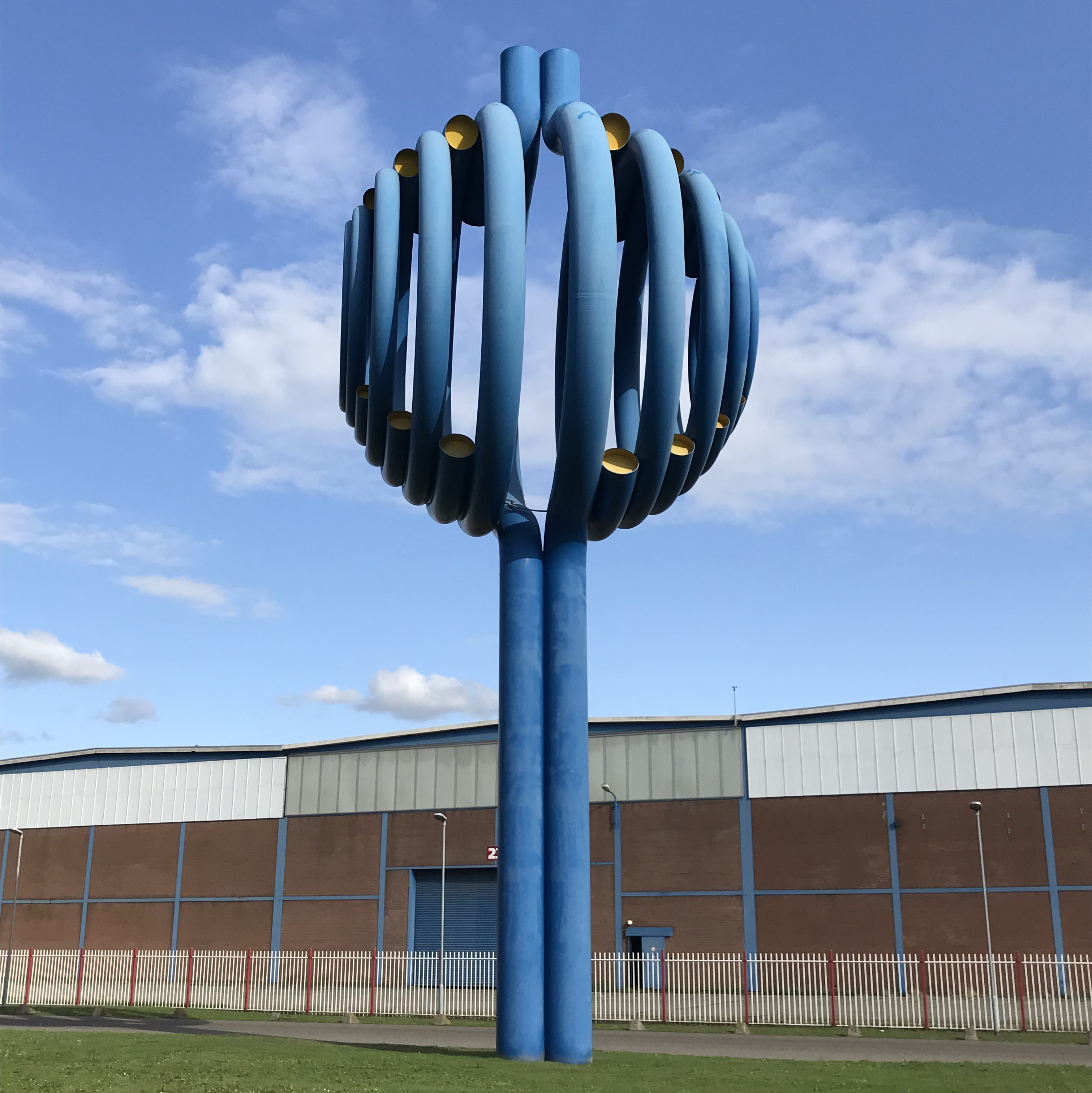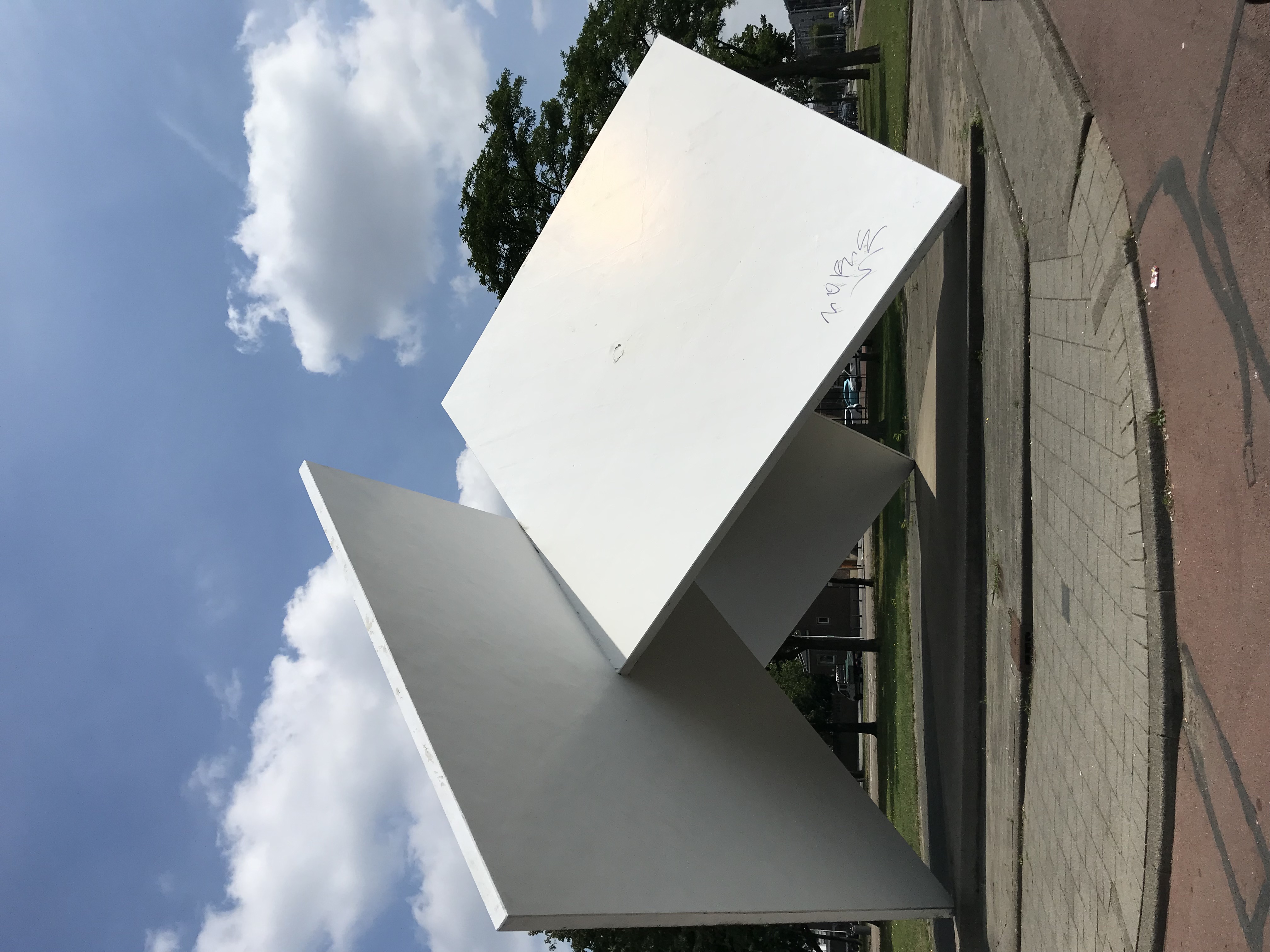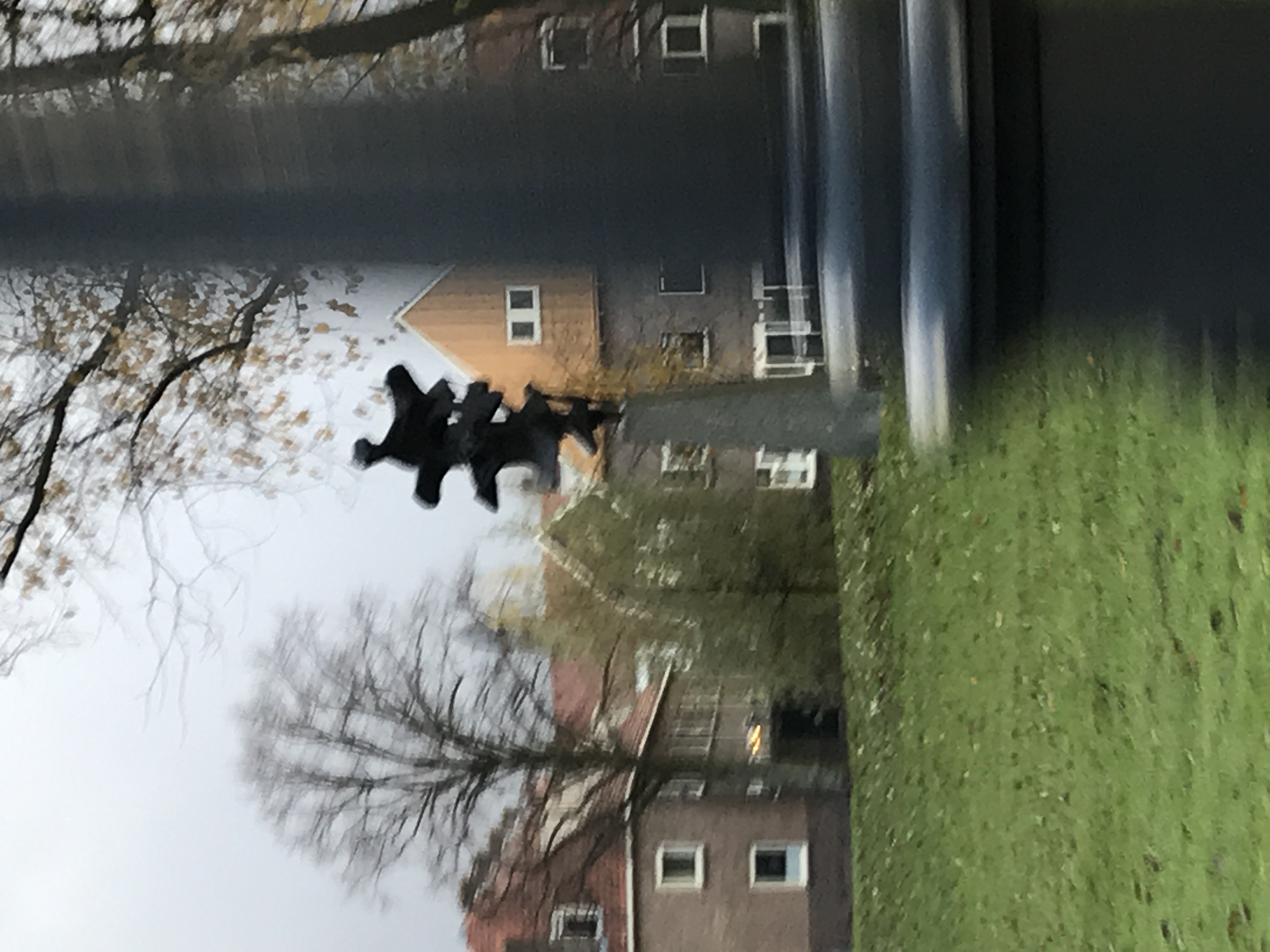 All content © James Crossley unless otherwise stated.